Rageh Almurisi, a 28 year old with a Yemeni passport and California identification card, screamed and stormed the cockpit of American Airlines flight 1561 Sunday as it was 30-minutes away from its scheduled landing in San Francisco.
Strangely, sky marshals did not swoop in. Despite assurances that we're all on heightened alert, his attempt was only thwarted when he was tackled by a male flight attendant and several brave passengers.
A male flight attendant tackled Almurisi, and other crew members and passengers, including a retired Secret Service agent and a retired San Mateo police officer, helped subdue him as he banged on the door, police said. The flight attendant put plastic handcuffs on him.
We're a couple of retirees away from an air disaster.  Color me reassured.
According to authorities, Almurisi's motive is unclear.  Here.  Let me clear that up for you.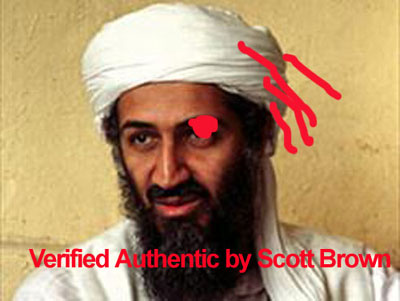 Almurisi went toward the cockpit door 30 minutes before the flight from Chicago was supposed to land on Sunday night, San Francisco airport police Sgt. Michael Rodriguez said. Almurisi was yelling unintelligibly as he brushed past a flight attendant.
Hmm…let's see just how "unintelligible" the screaming was.
[Passenger Angelina] Marty, 35, recalled that she and other passengers on the plane were stunned when they saw Almurisi walking down the aisle. She said a woman in a row across from her who speaks Arabic translated that Almurisi said "God is Great!" in Arabic.

Andrew Wai, another passenger, told KGO-TV on Monday that the wife of one of the men who took Almurisi down later said Almurisi was yelling "Allahu Akbar."
It seems that quite a few people were able to make out this "unintelligible" yelling.  "Unintelligible" is police speak for, "we don't want to tell you he was yelling Muslim crap."
Michael Bloomberg called to say Almurisi was probably motivated by not liking Obamacare.