36 women who worked with disgraced Democrat Senator Al Franken on Saturday Night Live have issued a letter in support of the Senator in light of allegations that he has groped, fondled and initiated other unwanted aggressive sexualized contact with multiple women over the span of decades.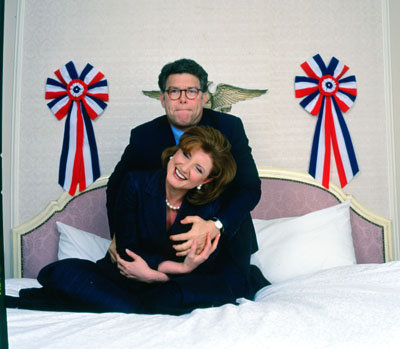 Last week, radio host Leann Tweeden accused Franken of tongue kissing her against her will and provided photographic evidence that he fondled her breasts while she was asleep on a military plane. Another woman accused Franken of grabbing her ass at a state fair in 2010 while he was a Senator. Numerous photos have surfaced of Franken grabbing and groping other women including Joy Behar and Arianna Huffington.
None of this is enough to convince the phony feminists of SNL that Franken might not be such a great guy.
"…but he never did it to me specifically" seems like a very odd defense of a sexual predator by supposed feminists.
Among the 36 women who are "offering solidarity in support of Franken," are production assistants, writers, producers and original cast members, including Jane Curtin, who starred with Franken in the show's early seasons. "We feel compelled to stand up for Al Franken, whom we have all had the pleasure of working with over the years on Saturday Night Live (SNL)," the women wrote in a statement issued Monday. " … In our experience, we know Al as a devoted and dedicated family man, a wonderful comedic performer, and an honorable public servant. That is why we are moved to quickly and directly affirm that after years of working with him, we would like to acknowledge that not one of us ever experienced any inappropriate behavior; and mention our sincere appreciation that he treated each of us with the utmost respect and regard."