Staffers at 94 WYSP had a staff meeting at 8:30 AM today to say goodbye.  Sports Talk station WIP, currently at 610 AM, is taking over the long-time FM rock ratings under-performer's frequency on September 6.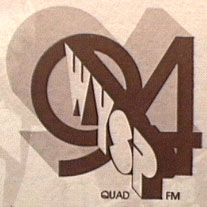 According to listener reports, Howard Stern, who helmed WYSP's morning drive time period during the station's most successful period and still has friends within the organization, discussed the WYSP staff meeting on his Sirius/XM radio show this morning.
WIP morning host Angelo Cataldi is expected to formally announce the move sometime late in his show today.  Cataldi has been promoting the announcement on-air, saying he will reveal multiple changes" that will "change the face of Philadelphia radio forever" at 9:45 AM. Dan Gross reports that Cataldi will also reveal who will replace afternoon drive host Howard Eskin, who announced he was leaving the station last week.
Gross also reports that Comcast SportsNet's Michael Barkann will join the new WIP-FM, hosting a daily show from 10AM to 1PM.
This move has been rumored for years.  I even predicted it back in July 2009.