388,000 people filed initial claims for unemployment benefits last week, a massive 46,000 increase over the previous week's report that brings the measure to its highest level in four months.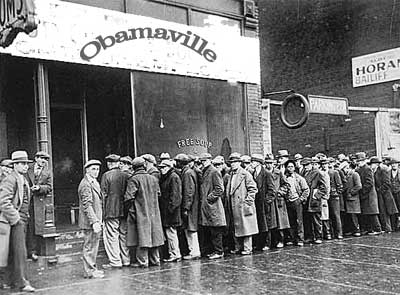 Last week's phony number of 339,000 was revised up to 342,000. That happens every week, so expect this week's 388,000 to be revised to 391,000 next Thursday.
As pointed out by the numbers crunchers at Zero Hedge, the data dispute a report that last week's strange drop in claims was due to California not submitting all their claims. All of these wild swings and strange numbers exist because, just like with last week's reported 7.8% Unemployment Rate, the government agencies responsible for these numbers don't really know what they're doing when seasonally adjusting and are basically just making numbers up at this point.
[T]he rate of change was a 13.45% from last week: the highest in five years! So far, there has been no explanation from the BLS or DOL for last week's outlier print. And no, last week's print was not due to California, which the DOL reported actually saw an increase in claims to 2,069 in the week ended Sept 29. So much for that conspiracy theory which Business Insider refused to retract. What is however worse, is that it is becoming increasingly clear that nobody at the DOL knows what is actually going on, and numbers are simply picked out of thing air. Finally, in truly amusing news, those on Extended Benefits have once again started to rise, after dropping to virtually 0 following expiration of state benefits.