The Washington Post has interviewed 8 women who tell almost identical stories of lewd and unwanted sexual advances made against them by anti-Trump liberal television host, CBS morning anchor, and frequent Presidential debate moderator Charlie Rose.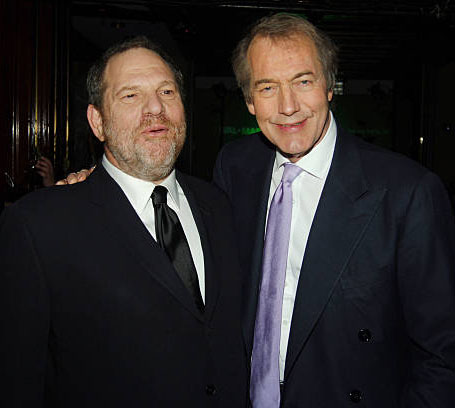 The women say Rose allegedly groped all of their intimate bits, walked around with his dongle out in front of them and made vulgar phone calls to them. They were either employees or prospective employees of The Charlie Rose Show on PBS.
Your tax dollars at work.
Most of the women said Rose alternated between fury and flattery in his interactions with them. Five described Rose putting his hand on their legs, sometimes their upper thigh, in what they perceived as a test to gauge their reactions. Two said that while they were working for Rose at his residences or were traveling with him on business, he emerged from the shower and walked naked in front of them. One said he groped her buttocks at a staff party.

Reah Bravo was an intern and then associate producer for Rose's PBS show beginning in 2007. In interviews, she described unwanted sexual advances while working for Rose at his private waterfront estate in Bellport, N.Y., and while traveling with him in cars, in a hotel suite and on a private plane.

"It has taken 10 years and a fierce moment of cultural reckoning for me to understand these moments for what they were," she told The Post. "He was a sexual predator, and I was his victim."
Rose has issued the standard 2017 Crisis Management predator apology that Ace of Spades noted earlier today. "This didn't happen, but I apologize for being accused anyway." Rose manages to add "I thought they wanted to see my wang."
It is essential that these women know I hear them and that I deeply apologize for my inappropriate behavior. I am greatly embarrassed. I have behaved insensitively at times, and I accept responsibility for that, though I do not believe that all of these allegations are accurate. I always felt that I was pursuing shared feelings, even though I now realize I was mistaken.