Illegal aliens accused of violent crimes are being set free by simply claiming to qualify for Barack Obama's illegal Dream Act amnesty plan according to government whistle blowers.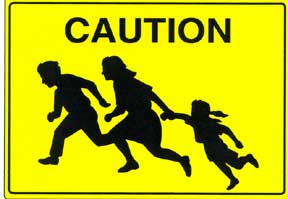 Obama granted tacit amnesty to about 1 million illegal aliens who say they arrived here as children as a fund raising scheme last month.  The illegal aliens can pretty much set themselves free after being arrested for violent crimes by simply claiming to fall under the rule, because no one checks their age or claim, and, since they are undocumented, it's unclear whether there is really any definitive way to do so.
The astounding directive was made public by a pair of officials who work for separate front-line agencies of the Department of Homeland Security (DHS); Immigration and Customs Enforcement (ICE) and the U.S. Border Patrol. The men, longtime agents, are also union heads who represent thousands of immigration officers around country.

Illegal immigrants are essentially running the show, avoiding detention by exploiting the Obama Administration's controversial plan to spare nearly 1 million young illegal immigrants (so-called "dreamers") from deportation. Under the deferred action process, announced just a few weeks ago, "young people brought to the United States through no fault of their own as children" will have a chance at U.S. citizenship.

Federal officers say no proof is required and the amnesty is being granted based solely on individuals' claims. "What we are seeing so far concerns us greatly," said Chris Crane, president of the National Immigration and Customs Enforcement Council and a veteran ICE agent himself. ""Officers have been told that there is no burden for the alien to prove anything…. At this point we don't even know why DHS has criteria at all, as there is no requirement or burden to prove anything on the part of the alien."

As an example Crane offered a recent case in which an illegal alien facing multiple violent criminal charges in El Paso was released under the policy. Without any question and without any investigation, the illegal immigrant was ordered freed, Crane said. Homeland Security officials said "he's a dreamer, release him," according to Crane, who assures the new policies are compromising public safety.