Although Breitbart reporter Michelle Fields says Donald Trump campaign manager Corey Lewandowski grabbed her and moved her out of the way when she attempted to ask Trump a question as he exited his Florida press conference Tuesday night, video shows the candidate leaving the event without incident.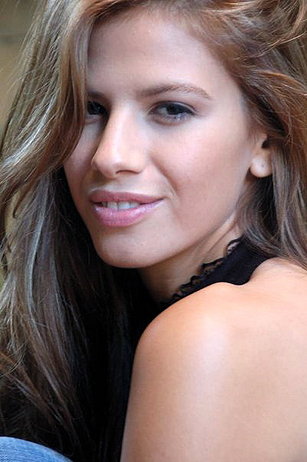 None of the approximately one billion cameras trained on Trump and Lewandowski at the time managed to capture the incident, which has been described as "battery" and an "assault."  Although both assault and battery are crimes, no police report appears to have been filed.
Fields, who is of Honduran descent, has written that illegal immigration "shows entrepreneurial spirit, risk-taking, and motivation — all of which are attributes that benefit the country."
Trump has made opposition to illegal immigration a centerpiece of his Presidential campaign.
In her piece arguing against Ann Coulter's opposition to Marco Rubio's Gang of 8 amnesty bill, Fields also wrote that "[t]he notion that we should not fix the immigration problem in this country because it will give the Democratic Party more voters is both immoral and incorrect."
Fields wrote in a piece published Thursday that she was trying to ask Trump a question about affirmative action during a press conference earlier in the week when she was almost pulled to the ground.

"Trump acknowledged the question, but before he could answer I was jolted backwards," she wrote.

"Someone had grabbed me tightly by the arm and yanked me down. I almost fell to the ground, but was able to maintain my balance. Nonetheless, I was shaken."

The Washington Post's Ben Terris told Fields that Trump's campaign manager, Corey Lewandowski, pulled her. Fields said Lewandowski would "be out of line" if he had taken these actions, even if Trump was done taking questions.
Free Republic's Kristinn Taylor tweeted a video that showed Lewandowski ending Trump's availability at the event without any sign of the altercation Fields and Terris described.
Video of @CLewandowski_ ending press Qs after Trump presser in Jupiter, FL Tuesday. pic.twitter.com/fe8HwUCnPz

— Kristinn Taylor (@KristinnFR) March 9, 2016
Fellow Breitbart reporter Patrick Howley also appears to find Fields' claim dubious.
"I've been reporting for Breitbart at Trump rallies and no one ever grabbed my shoulder and everyone was nice," Patrick Howley wrote Thursday morning, reacting to Fields' story of getting pulled down by Trump's manager Corey Lewandowski. "I think the reporter whose shoulder allegedly got grabbed should release video of the incident," he added, without naming Fields directly.