That sniveling busybody moron Mike Bloomberg praised Communist Vietnam for their totalitarian ban on smoking in public places in a press release today.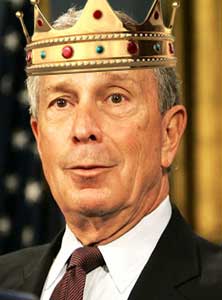 Bloomberg admires the way Communist authorities are able to completely control the actions of their people.
Last week, Vietnam adopted a comprehensive tobacco control law which makes virtually all public places 100% smoke-free and requires vivid health warnings on all tobacco packages. These are proven practices that Bloomberg Philanthropies advocates through its work to reduce tobacco use," said Michael Bloomberg. "Tobacco control is a key initiative of Bloomberg Philanthropies because we know reducing smoking and exposure to second hand smoke saves lives. This significant step in Vietnam, where we have been working since 2007, is encouraging for tobacco control efforts globally. I visited Vietnam in March and spoke with the Prime Minister about this important issue and I want to applaud him and the other government leaders for their strong commitment to saving lives and standing up for the health of the people of Vietnam."
Douches worry about other people smoking cigarettes because douches think smelling cigarette smoke for a second or two outside is going to kill them.  Mike Bloomberg is, therefore, a douche.