First term senator Ted Cruz joked about running presumptive GOP nominee Donald Trump over with a car on last night's Jimmy Kimmel show.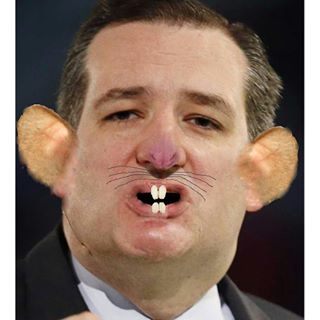 Canadian born Cruz, who is running a distant second to Trump for the GOP nomination, is such a smarmy wishy-washy political hack that he couldn't even come out and say directly that he'd run Trump over.  The guy even equivocates on vehicular homicide.
"If I were in my car and getting ready to reverse and saw Donald in the backup camera, I'm not confident which pedal I'd push."
At an appearance earlier in the week, he couldn't answer yes or no whether he'd ever cheated on his wife.  Never a straight answer.