Majonica Haithcox, a North Carolina Middle school language arts teacher, has been suspended after launching a vulgar race fueled tirade against her students during a post-election meltdown according to local news reports.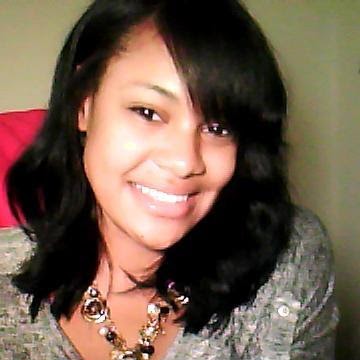 Will Hillary be made to answer for the disgusting behavior of her supporters? Think of the children, won't you? WON'T YOU?  Imagine, if you will, the races in this story being reversed.
Majonica Haithcox was recorded by a student Wednesday where she expressed her frustrations with the election and her student's level of respect.

[…]

"I'm cussing at you because this is honestly the only way it's gonna hit y'all," she said. "I gotta be real with y'all, I'm a real-ass (expletive) that's what it is. I keep it real. I keep it honest. Y'all are (expletive) up."

Haithcox then moves on to discuss the difficulties of being a teacher.

"I'm losing sleep. I'm waking up at 2 in the (expletive) morning to make sure y'all have work," she said. "Maybe they'll give you some white teachers that care about ya'll."
Language arts, ya'll.
Haithcox hammers the students about the election and what she believes the future will hold.

"You can think it's funny now but y'all be the ones crying 10 years from now, 'oh, I should have listened to her,'" Haithcox said. "Get your (expletive) together."

The teacher then said she had no problem taking her issues up with her students' parents.

"Tell your parents. I'll call them on the phone and cuss them out, too," she said. "After the first week I stopped giving a damn because y'all didn't give a damn."