MSNBC's ratings are so low that it doesn't even look like people are mistakenly tuning to it.  It seems like even people who work at MSNBC don't even watch it.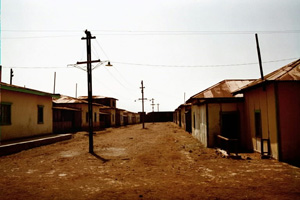 How low is MSNBC viewership? That slob Ed Schultz only collected 30,000 viewers in the coveted 25-54 demographic on Wednesday.  By way of comparison, 7.75 times that many 25-54 year olds watched Bill O'Reilly's repeat at 11 PM on the same day.  Bill O'Reilly's LATE NIGHT REPEATS get almost 8 times the viewers of MSNBC's first-run shows.  That's how low.
The bar is empty over there, but everyone is too stupid to shout "last call" and close the doors.  I was tuning past it one day and I thought I saw a tumbleweed roll by.
The last time MSNBC saw demo ratings this low was on July 20, 2005 when it had 45K in total day.

In primetime, MSNBC also came in third place with just 76K in the demo compared to 337K for Fox News and 196K for CNN.