Today's Rasmussen Reports daily tracking poll of likely voters shows Mitt Romney soaring to a 5% lead over failed President Barack Obama as another poll's reading of adults who are optimistic about the faltering economy plummets to an all-time low.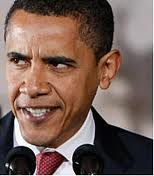 Romney leads Obama 49% to 43% among the 1,500 voters likely to vote in November's election.
Romney's five-point advantage is the largest enjoyed by either candidate in just over a month.
A separate poll released Wednesday shows that only 31% of adults believe the economy will be stronger next year, while 35% believe it will be weaker.