A young Trump supporter in a "Make America Great Again" hat was felled with a head injury at an anti-Trump rally in Rockville Maryland today.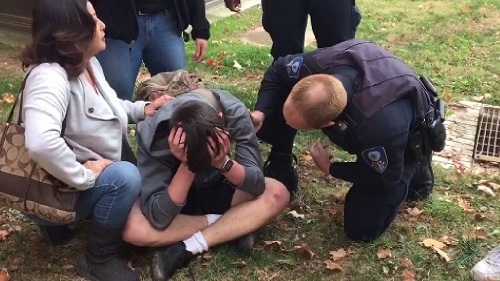 Update:
The poor kid is 15!
Original:
According to local news reports, the Trump supporter was knocked to the ground, possibly by being punched in the face, at a high school walk-out.
One of the protesters claims the Trump supporter was punched in the face. Students ran over to get police to get help for the Trump supporter.
Neither failed President Obama nor defeated 2016 candidate Hillary Clinton have weighed in to request that this lawlessness end. For his part, President-elect Trump has said that any of his supporters engaged in negative behavior should "stop it."