President-elect Donald Trump exploded on a group of lying media types today in an off-the-record meeting he called with them at Trump Tower in New York.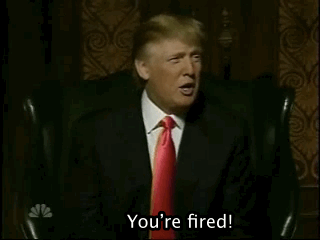 Many expected the meeting to be some sort of healing session where the president-elect made nice with the media that has lied about and smeared him for a year and a half.  Instead, Trump tore into them for their deceitful ways.
"Trump started with Jeff Zucker and said I hate your network, everyone at CNN is a liar and you should be ashamed….

[…]

"Trump kept saying, 'We're in a room of liars, the deceitful dishonest media who got it all wrong. He addressed everyone in the room calling the media dishonest, deceitful liars. He called out Jeff Zucker by name and said everyone at CNN was a liar, and CNN was network of liars.

"Trump didn't say Katy Tur by name, but talked about an NBC female correspondent who got it wrong, then he referred to a horrible network correspondent who cried when Hillary lost who hosted a debate – which was Martha Raddatz who was also in the room.
Whatever it was, it wasn't enough.  The media must be dismantled and reconstructed if there is any chance of it performing its duty to the country as intended.