What do you do when your city is in total disarray with criminals running roughshod over the citizenry?  If you're the City of Philadelphia, you run in and shut down a charity event raising money for kids with cancer.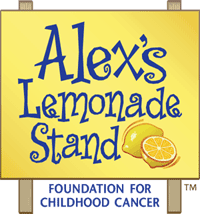 Philadelphia's health department shut down an Alex's Lemonade Stand charity at 18th and Market on Thursday on a technicality.
Why does the Democrat-run City of Philadelphia hate kids with cancer?
An inspector said they didn't have a permit to operate, or a hand-washing station.

[…]

You'll see the area's most famous lemonade stands popping up everywhere this weekend. It's the group's biggest fundraising event of the year to benefit kids' cancer research.

Alex's Lemonade was founded by little Alex Scott. The Wynnewood girl lost her own battle with cancer in 2004. Since then, it has become a national cause.

Friday was a day to honor the memory of the extraordinary girl and bring hope to kids with cancer.