Philadelphia Cream Cheese, which despite its name is based in Chicago (I guess they were looking for a lower crime area), has pulled its advertising from ABC's failed new series GCB after just one episode.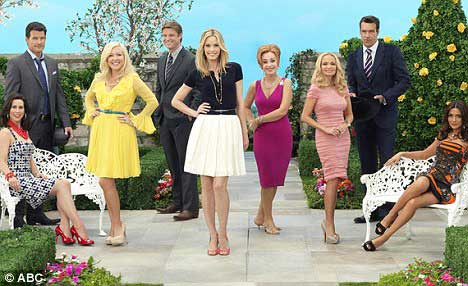 Despite months of relentless promotion, GCB premiered to just 7.6 million viewers, more than 3 million viewers below the premiere of previous time-slot occupant Pan Am.
The series is based on a book called Good Christian Bitches, which as far as I can tell Rush Limbaugh has not been forced to apologize for. Yet.
A rep for the company tells us, "Philadelphia has decided to pull its advertising from GCB … We have received a few complaints from consumers and their opinions about our advertising are important to us."

The rep adds, "We have recently decided to redirect our advertising to other programs."

"GCB" — based on the book "Good Christian Bitches" — has come under fire for its arguably derogatory portrayal of Southern Christian women.
For the record, I'm not a fan of boycotts and even less of a fan of pressuring advertisers to drop shows.  There are selected instances when they're appropriate, but they're mostly annoying and pointless.
Plus, this show seems to be failing just fine on its own.