People are starting to notice that Bucks County's own boy wonder, Obamacare champion Patrick Murphy, last seen being summarily rejected by voters in the 2010 Congressional election, is supremely unqualified for the position he currently seeks; Attorney General for Pennsylvania.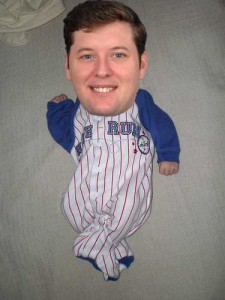 Not only has Murphy not taken the PA Bar exam, meaning he's never passed a test with questions that specifically address PA law, but he has never prosecuted a criminal case in Pennsylvania.  A skill that is, you know, kind of important for a state's Attorney General.
Despite attending law school in PA, Murphy took the bar exam in Minnesota.
How does one present themselves as AG material having NEVER experienced a Pennsylvania criminal court.  He's never been before the judges; never worked with public defenders; never worked with or even met the Commonwealth's AG personnel; has never been a part of PA Justice system's political network.
Ouch.
Murphy is currently engaged in a Democrat primary fight for the party's nomination against former Lackawanna Assistant District Attorney Kathleen Kane.  Even though watching Patrick Murphy lose an election is one of life's most satisfying experiences and one I'd like to replicate as quickly as possible, I kind of think it would be good if he won this primary so we can use this against him in November.  It's fairly devastating information.  Electing people to offices for which they are painfully unqualified is so 2008.