PECO in Bucks County has stopped installing the so-called Smart Meters that failed President Obama has been pushing because of more than a dozen apparently related fires.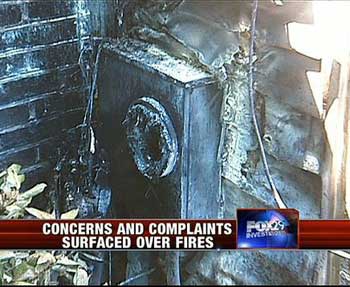 As part of the failed 2009 stimulus, Obama bribed state and local governments with $4.5 billion to get Smart Meters installed across the country.
One little problem, though. The meters, which hold the potential for government and utility companies to control how much electricity you use and when you use it, have kind of been blowing up.
How would you like to be someone with one of these Obama Time Bombs strapped to the side of your house? So far, PECO has installed about 186,000 of these meters on unsuspecting customers' homes. 15 have blown up.
The plan is to install 1.6 million.
"Is PECO concerned that it has 186,000 meters in people's homes here that may represent a danger to them and their families?" FOX 29's Jeff Cole asked.

"This situation is obviously being taken very seriously," PECO spokeswoman Cathy Engle Menendez answered. "We have 186,000 meters, the vast majority of which are performing well., but we've had 15 cases where there have been issues."

[…]

Along with the abrupt halt of the meter installations, PECO says it will install warning and shutdown components on those already in place.