Pennsylvania voters have spoken, and once again they're saying that they don't want anything to do with Patrick Murphy or his far-left brand of Obamacare supporting slash and burn politics.  He lost his Democrat primary race for PA Attorney General against Kathleen Kane by a substantial margin.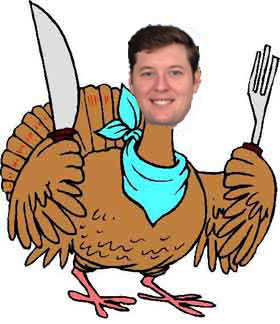 Patrick. Pat. Buddy. Do you now realize that your two successful elections were the results of circumstances that had nothing to do with you or voters wanting you in any elected office?  You barely beat Mike Fitzpatrick in the Democrat sweep year of 2006 and rode Obama's coattails in 2008.  You were rejected by Bucks County in 2010 and by the state as a whole tonight.  Your lucky streak is over.
In a speech just before midnight, Patrick Murphy conceded to Kathleen Kane.

Murphy thanked his supporters in his concession speech and said, "When the going gets tough, you learn who your true friends are. All of you have worked long hours for me and I deeply appreciate it."
Please, please tell us you get it now, and will gracefully return to private life where you can't shove things like unconstitutional health care laws down our throats.
He continued, "This is not the end, we are just turning the page."
Oh, dear sweet adorable baby Jesus.  Dude.  It's the end.  Unless you're planning on running for the state house or your local school board, it's the end.  Accept it.  Look back fondly on all the damage you did to the country.  Negative accomplishments are still accomplishments, in a way.