According to his publicly posted daily schedule, failed President Barack Obama skipped his intelligence briefings for the entire week proceeding the 11th anniversary of the 9/11 attacks.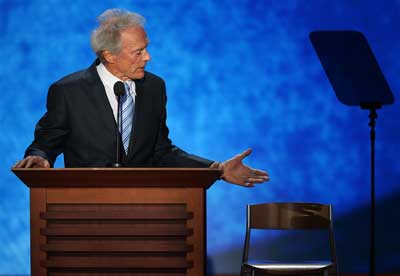 The 9/11 anniversary is generally a time of heightened vigilance to prevent further attacks timed to coincide.  The United States fell victim to two such attacks on yesterday's 11th anniversary, one of which was deadly for 4 Americans and appears to have been premeditated.
However, with all the attention to terrorism the anniversary brings and with a plot to attack the consulate in Libya being planned for the anniversary, the President chose to campaign and fundraise 24/7 rather than take time out of his schedule to get briefed on the threats.
That chair? It's empty.
The last time prior to the slayings that the White House calendar publicly confirms Mr. Obama attending his daily intelligence briefing was September 5th. (The White House did not provide an official public calendar for September 8-10.) Mr. Obama and Vice President Joe Biden met with Secretary of Defense Leon Panetta at 5:00 p.m. yesterday.

According to a recent study by the Government Accountability Institute, Mr. Obama has only attended 43.8 percent of his Presidential Daily Briefs in the first 1,225 days of his Administration.