An Indiana volunteer worker for Barack Obama's Census is accused to returning to the home of a handicapped woman to beat and rape her after having interviewed her in his official Census capacity days before.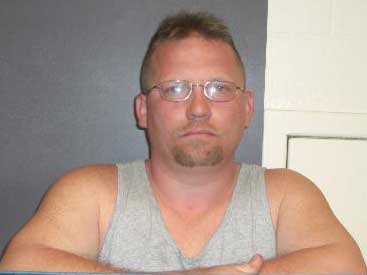 I found "we can't move forward if you don't send it back" irritating, but it's preferable to the reality of "send it back or we'll send someone to your house to beat and rape you."
"I had no reason to be afraid or anything of him," said Debbie Bishop. "He was just a nice ordinary person."

[…]But if what Washington County Sheriff's Deputies say about [Daniel] Miller is true, Debbie says she's sorely mistaken.

Police say that same Tuesday, Miller also stopped by Debbie's neighbor's house.  Then, that Saturday, at 4:30 in the morning, police say he returned to her neighbor's home, broke in, and beat and raped the 21-year-old physically handicapped woman who lives there with her mother.

"It's not right. She had no choice, you know," said Bishop. "You don't do that."

The victim's mother talked to us off-camera, and said while she was sleeping, Miller raped her daughter, then left his clothes in her daughter's room.

A neighbor says Miller then drove around the house as if he was drunk.

WHAS11 News went to Miller's house and according to his friends, he had been drinking Friday night.