Hilary Rosen, who works for a firm that's heavily involved in Barack Obama's reelection campaign, launched a personal attack against Ann Romney on CNN tonight, saying Romney had no right to an opinion on economic matters because she has "never actually worked a day in her life."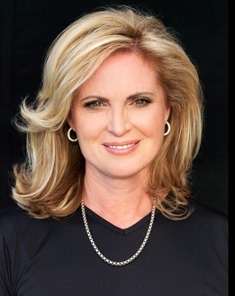 You may remember Rosen as the shrew-like head of the RIAA who wanted to throw teenagers and grandmothers in jail for using Napster. She currently works at a PR firm that is run by none other than Anita Dunn, Barack Obama's Chairman Mao loving former communications director. That firm is "heavily involved" in the campaign to reelect failed President Obama.
Rosen's shocking statements are already being called a "War on Moms."  Most, though obviously not Rosen, would argue that raising 5 children is actually a lot of work.  More work than sitting on your fat ass in front of a CNN camera, at least.
What you have is Mitt Romney running around the country saying, "Well, my wife tells me what women really care about are economic issues." And, "When I listen to my wife, that's what I'm hearing." Guess what? His wife has never actually worked a day in her life. She's never really dealt with the economic issues that a majority of the women in this country are facing—in terms of how do we feed our kids, how do we send them to school, and how do—why we worry about their future.
Dana Loesch adds…
Rosen also rejects that any workplace inequality is the direct result of women's own choices, something studies already confirmed. It's an interesting position Rosen takes: she holds no regard for women's choices that don't match her own and she wants to blame men for those choices that women make.