The New York Times has suspended anti-Trump White House "reporter" Glenn Thrush after several women have come forward accusing him of aggressive sexual harassment according to Vox.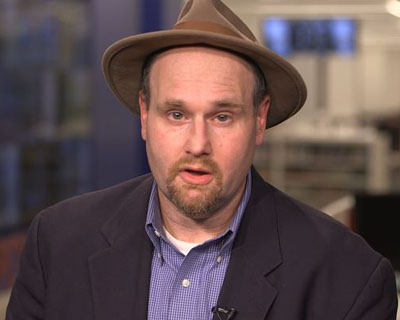 The women, apparently all in their 20s, include a woman who says Thrush left her in tears after she rebuffed his drunken sexual advances.
You may remember Thrush as the "reporter" who, calling himself a "hack," sent stories to Hillary Clinton's campaign via email for pre-publication approval. He didn't get suspended for that, though. He, of course, got promoted from Politico to the New York Times shortly after.
Three young women I interviewed, including the young woman who met Thrush in June, described to me a range of similar experiences, from unwanted groping and kissing to wet kisses out of nowhere to hazy sexual encounters that played out under the influence of alcohol. Each woman described feeling differentlyabout these experiences: scared, violated, ashamed, weirded out. I was — and am — angry.

Details of their stories suggest a pattern. All of the women were in their 20s at the time. They were relatively early in their careers compared to Thrush, who was the kind of seasoned journalist who would be good to know. At an event with alcohol, he made advances. Afterward, they (as I did) thought it best to stay on good terms with Thrush, whatever their feelings.
Vox has text messages between Thrush and the woman's friend that appear to validate her claims.
There appears to have been what Vox is calling a "whisper network" of women warning each other about Thrush for years, but, of course, because he's on the "right side of issues," he's been allowed to pontificate in places all the way up to the White House briefing room for the entire time.