The Trentonian reports that 44-year old Steinert High School English teacher Andrea Donio has been suspended from her job after being accused of conducting an inappropriate lesbian relationship with one of her students.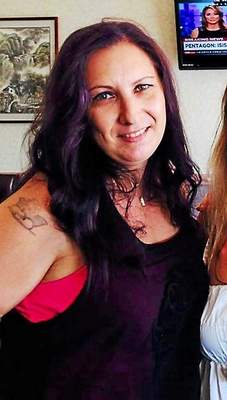 The student recently turned 18 according to the report, and it is unclear whether Donio's alleged relationship with the student began before or after she reached the age of consent.  It is not illegal for a teacher to have sexual relations with a student over the age of 18.  No criminal charges are expected to be filed due to the uncertainty about when the alleged lesbian relationship began.
You can be 100% sure that, if Donio was a man, they'd be moving heaven and earth to get to the bottom of the day, date and time that the alleged sexual conduct began and calculating to the minute what the girl's age had been. As it is, "ah, hell, we guess she was 18 or so when the alleged sex stuff started."
Sure is nice to be part of a protected class.
Corroborating the story was a slew of romantic text messages that the principal scrolled through between the victim and English teacher Andrea Donio on the student's phone, in addition to a nude photo of the teenage girl.
The newspaper's source, the parent of another Steinert student who is friends with the alleged victim's family, says that the relationship continued even after the alleged victim's mother confronted Donio following a trip to New York City Donio is reported to have gone on with the alleged victim.
"She was told this stops now and was given an out," the parent recalled. "At that point, I thought it was over with. I didn't think the teacher would even dare see her again." But a month ago, the student was caught in another lie when she told her family she was at a friend's house in Hamilton, the parent said.

Instead, the student's car was spotted outside of the area and the 18-year-old was seen leaving Donio's apartment, the parent said.

[…]

The parent claimed the English teacher would wear high heels and short mini-skirts to school.

"That to me made it sound like she was a predator trying to attract students," the parent said. "She's messing with the mind of a young girl that is very vulnerable. I don't care if she 18 or not, she was her teacher."