I scream, you scream, we all scream for frozen urine.
You have to hand it to Jack & Jill ice cream for their unique approach.  No one ever thought of actually having the kids run screaming toward the alleged drunk driver before.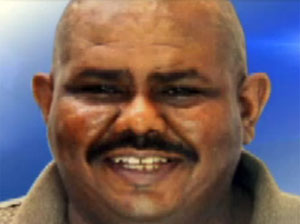 Then there's the part about the frozen bottles of pee stored in with the ice cream, and Yassir Hassan having nowhere to wash his hands.
Surprise!  Hassan is from Trenton.
Officers stopped Hassan on Friday night after a driver in Middletown Township, Penn., reported seeing his Jack & Jill truck merrily weaving in and out of traffic on a southbound highway.

Cops who made the stop said Hassan looked bleary, while the truck smelled like a giant carton of rum raisin.

During a search of the truck, officers found "several" boxes of wine and at least three water bottles brimming with urine, cops said.

Police also said that there was no place for Hassan to wash his hands, Philly's WPVI television reported.

Officials at the impound lot that towed the truck said Hassan had a legal right to reclaim the truck after he was released, but they hoped he wouldn't be back on the road anytime soon.