Indiana's WBIW provides information about a WTHI-TV investigation into a $4 billion tax scam where illegal aliens claim multiple dependents in other countries – including nieces and nephews – on their tax returns to claim tens of thousands of dollars in tax refunds.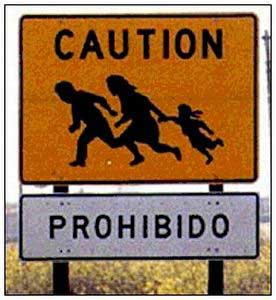 If you remember, Republicans tried to close this loophole.
The Internal Revenue Service says everyone who is employed in the United States – even those who are working here illegally – must report income and pay taxes. Of course, undocumented workers are not supposed to have a social security number. So for them to pay taxes, the IRS created what's called an ITIN, an individual taxpayer identification number. A 9-digit ITIN number issued by the IRS provides both resident and nonresident aliens with a unique identification number that allows them to file tax returns.

[…]The loophole is called the Additional Child Tax Credit. It's a fully-refundable credit of up to $1000 per child, and it's meant to help working families who have children living at home.

But many undocumented workers are claiming the tax credit for kids who live in Mexico – lots of kids in Mexico.

"We've seen sometimes 10 or 12 dependents, most times nieces and nephews, on these tax forms," the whistleblower said. "The more you put on there, the more you get back."

The whistleblower has thousands of examples, and he brought some of them to 13 Investigates.

[…]
"The magnitude of the problem has grown exponentially," said Russell George, the United States Department of Treasury's Inspector General for Tax Administration (TIGTA).

And he says the IRS has known about the problem for years.

George has repeatedly warned the IRS that additional child tax credits are being abused by undocumented workers. In 2009, his office released an audit report that showed ITIN tax filers received about $1 billion in additional child tax credits. Last year, the inspector general released a new report showing the problem now costs American tax payers more than $4.2 billion.
But if you ask a liberal, the biggest problem surrounding illegal immigration is when we call the illegal immigrants "illegals."  It hurts their feelings, you see.