Police say that Juan Perez-Juarez, a 22-year-old illegal alien from Guatemala who is living in Trenton, tried to lure an 8-year-old Bensalem girl into his truck, then whipped it out and urinated on the ground in front of her when she refused.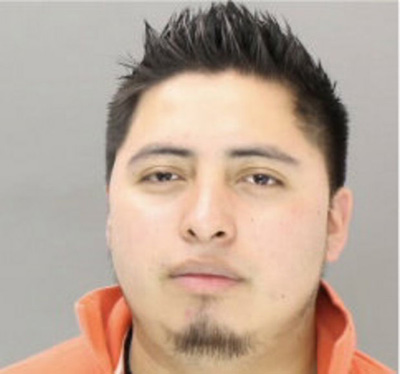 Nothing to see here but a beautiful blending of cultures in the great American melting pot, of course.  Like your immigrant grandparents didn't allegedly whip out their genitalia in front of little kids you Eurocentric racists. Get off your high horse!
Perez-Juarez is reported to have fled when the girl's father confronted him, apparently crashing his truck several times and causing injuries before being captured by police.
Perez-Juarez struck a pole on Claridge Road as he left the neighborhood, police said. He crashed again on Route 1 in Middletown a short time later, causing injuries, police said.

Perez-Juarez was arrested by police and charged with numerous counts, including child luring, indecent exposure, and traffic offenses, police said.