A new Emerson University poll (PDF Link) shows Hillary Clinton garnering only 55% support in her home state of New York – 8 points behind the vote share attained by failed President Barack Obama in both 2008 and 2012.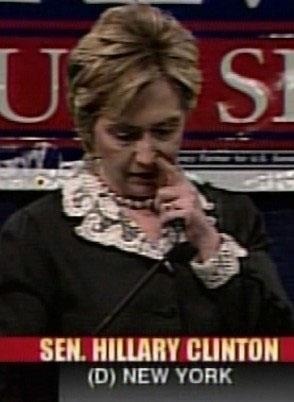 Obama beat John McCain in 2008 and Mitt Romney in 2012 by an identical 63%-36% margin.  Against Clinton, presumptive GOP nominee Donald Trump is sitting at the default NY Republican support level of 36% against both Clinton and Sanders, even before switching to a general election campaign stance.
Distant second-place GOP candidate first-term Senator Ted Cruz would lose NY to Clinton by 31 points.  He drastically under performs McCain and Romney in the state with only 30% support to Clinton's 61% in a head-to-head match up.
The polls shows that Trump, who has a 71% favorability rating in New York, will run away with the state's primary, beating Cruz 64%-12%.  Cruz, who made disparaging remarks about the state earlier in the campaign, has only a 52% favorability rating in New York.