Skip the paddles and bring out the body bag – Barack Obama's faltering economy grew at a paltry 0.2% rate in the first quarter of 2015.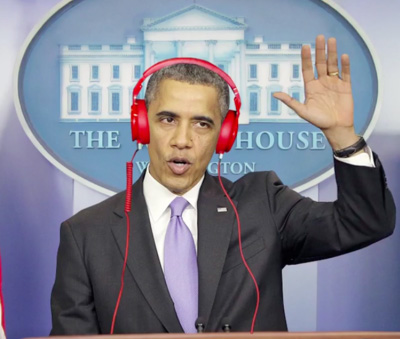 The administration's apologists in the media are already excusing the economy's dismal performance by citing the weather.  Apparently, Boston is an especially important central hub of economic activity, because that's the only place I can think of that had particularly harsh weather during the first quarter.  The rest of us had – you know – winter.  It happens every year.
Anyway, isn't our climate so freaking warm that winter is really nothing anymore?  I thought I heard something about that.
So, yeah, ignore the fact that there are 93 million Americans who aren't working at the moment, our economic despair is because it was a little chilly for a few weeks.
Um guys, GDP counts year over year growth. You can't blame slow GDP growth on poor weather when last year's winter used the same excuse.

— John Groves (@jfgroves) April 29, 2015
SHHHHHHHHHHHHHHHHHHHHHHHHHHHHHH! Racist!
Gross domestic product expanded at an only 0.2 percent annual rate, the Commerce Department said on Wednesday. That was a big step down from the fourth quarter's 2.2 percent pace and marked the weakest reading in a year.

[…]

While the weak GDP figures could rattle financial markets, the growth slowdown is probably not a true reflection of the economy's health, given the role of temporary factors such as the weather and the ports dispute.