A fifth woman has accused sleazy Democrat Senator Al Franken of groping her according to CNN.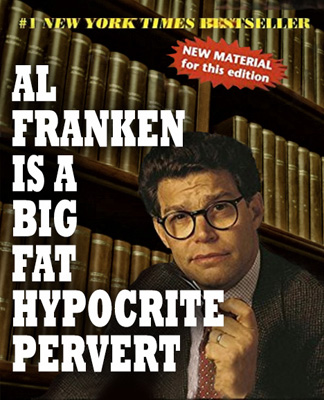 Stephanie Kemplin, who was in the US military at the time, says Franken grabbed her breast while preparing to take a picture with her on a USO tour in 2003.  She told friends and family about the alleged assault at the time, but did not official report it out of shame, which is what predators like Franken rely on.
Kemplin was a 27 year old fan of Saturday Night Live and excited to meet Franken, who was in his early 50s.  Then she met him and he victimized her.
Kemplin's platoon sergeant in Kuwait describes her as a "model soldier" according to CNN. She was honorably discharged in 2008.
Franken's alleged assaulted came just months after Kemplin was raped by a fellow soldier.
"When he put his arm around me, he groped my right breast. He kept his hand all the way over on my breast," Kemplin said in an interview. "I've never had a man put their arm around me and then cup my breast. So he was holding my breast on the side."

Kemplin repeatedly used the word "embarrassed" to describe her immediate reaction at the time.

"I remember clenching up and how you just feel yourself flushed," she said. "And I remember thinking — is he going to move his hand? Was it an accident? Was he going to move his hand? He never moved his hand."

She added: "It was long enough that he should have known if it was an accident. I'm very confident saying that."
CNN interviewed Kemplin's sister and a man who was her boyfriend after her return to the US. They both corroborated her story.
Mitch McConnell – expel him!  He attacked a friggin' soldier.