Modern-day McCarthyism in the form of internet outrage mobs reared its ugly head again this weekend, successfully pressuring crowd funding service GoFundMe to shut down the donation page for a Christian owned bakery in Oregon that had been fined for declining to bake a gay wedding cake.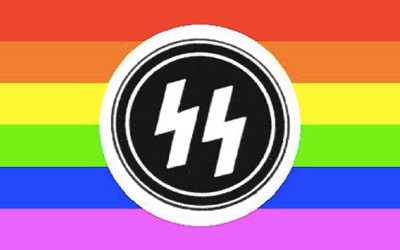 On Friday a judge recommended that the now-shuttered business be fined $135,000 for not participating in the lesbian wedding.  Supporters of the business set up a GoFundMe donation page to help defray the costs and hopefully save the family behind the business from bankruptcy.  However, it wasn't enough for the gay hate cartel to harass Sweet Cakes by Melissa into shutting its doors back in 2013.  They want the businesses owners to suffer.
The website GoFundMe said in a statement Saturday that it took down the page because the campaign violated the policy against raising money "in defense of formal charges of heinous crimes, including violent, hateful, or sexual acts."

"The campaign entitled 'Sweet Cakes by Melissa' involves formal charges. As such, our team has determined that it was in violation of GoFundMe's Terms & Conditions," said GoFundMe in an email statement.

"The money raised thus far will still be made available for withdrawal," said GoFundMe.
But that doesn't appear to be entirely true.  Red State found that GoFundMe had no problem hosting fundraisers for all sorts of legal defense funds that involved formal charges as long as the recipients weren't overt Christians.
Aldo Alvarez was charged with burglary with assault and battery on a law enforcement officer after allegedly attacking Palm Beach County Sheriff's deputy Joshua McGehee.  McGeheee shot Alvarez, and GoFundMe hasn't taken down Alvarez's account.

Neither have they taken down the hundreds of legal defense fund accounts, many of the beneficiaries of which face "formal charges of heinous crimes, including violent, hateful, or sexual acts."

Nope, only the Kleins, who are accused of violating the Gaystapo's "made to care" rules, have been stripped of their GoFundMe account.
We better find an answer to this, because the "tolerant" left is making inroads on their goal of erasing Christianity from public life, and neither Christian leaders nor the GOP seem to be interested in taking a stand on the behalf of the faithful.