FOX announced Tuesday night that it has canceled 5 series, including their most highly rated recent live action comedy Breaking In.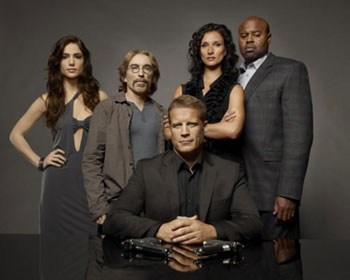 I couldn't give half a crap about 3 of them, and I'm actually happy to see liberal whine-fest Lie to Me go.  But Human Target?  That one's gonna sting.  That show kicked ass before it was revamped between its first and second season, and it kicked ass after it was revamped between its first and second season.
The other cancellations are police drama Chicago Code, which I understand was decent although it never caught my interest, and comedy Traffic Light, which didn't have enough cute girls in it to even rate a single viewing here.
While Human Target and Lie To Me had been long shots after soft second- and third-season runs and Chicago Code and Traffic Light's fate had been sealed for a while, especially with Chicago Code creator Shawn Ryan moving from 20th TV to Sony, the yanking of Breaking In was very surprising as the comedy launched strong behind American Idol, posting Fox's highest ratings for live-action comedy series in three years.