A 13-year old student at Stuart, Florida's Spectrum Junior-Senior High School was placed under arrest for "purposely" farting in class and for turning off the computers of other students, but I like it better the way TCPalm.com reported it.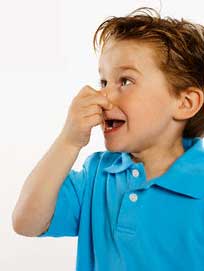 A student at Spectrum Junior-Senior High School was arrested earlier this month after he passed gas and turned off his classmate's computers.
A lot of folks would be in trouble if computers had an automated function to shut down when sensing a foul stench.
By the way, a professional writer not only wrote the sentence that made it seem as if the farts turned off the computers, he also wrote the phrase "classmate's computers" to describe the act of turning off the computers of multiple classmates.  A professional copy editor let both through.
According to the report, the incident occurred Nov. 4, when the 13-year-old boy "continually disrupted his classroom environment" by purposely breaking wind. He then shut off some computers other students were using.

A school resource officer placed the boy under arrest after he confessed about his behavior, according to the report. He was charged with disruption of school function and released to his mother.
"Disruption of school function?"  He should file a lawsuit for disruption of bodily function.
Is this really a job for the police department?  Are schools really so hamstrung that they cannot effectively discipline a child for these relatively minor (depending on dinner) infractions?