Adriana Ferreyr, Brazilian actress and ex-girlfriend of liberal billionaire George Soros, says the liver-spot covered decrepit Obama supporter "slapped and choked her while the two argued about an apartment he'd promised her."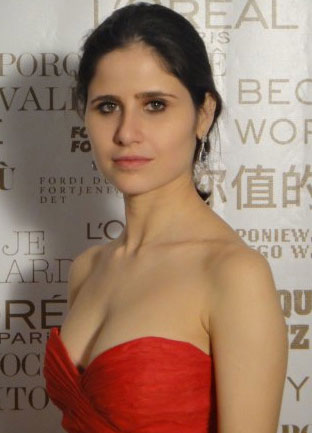 28-year old Ferreyr has filed a $50 million lawsuit against 80-year old Soros.  The couple was together for five years.
According to the suit, Sorors dumped Ferreryr after five years of dating. The two then reconciled briefly, at which point Soros leaned over to Ferreyr while in bed and whispered that he'd given the apartment he'd promised her on 30 E. 85th St. to another woman. And that's when, the actress alleges, the proverbial dookie hit the proverbial fan. She says Soros proceeded to slap her and choke her. Then, he allegedly tried to hit her with a glass lamp, which ended up breaking on the floor and cutting her foot, resulting in three stitches.
Soros says police came and charges were not filed, and denies choking, slapping or throwing a lamp at the Brazilian beauty.
Later, Soros allegedly apologized and offered to buy Ferreyr another multi-million apartment… only to break his promise once again.

Ferreyr is currently studying economics and philosophy at Columbia University. Her IMDB bio also lists her as an "entrepreneur, real estate developer and philanthropist."
Apart from being an arch-liberal and creepy lecher, Soros is often accused of being a Nazi collaborator in his youth.  He's also a convicted inside trader.