There are few things in this world that I want to think about less than Michelle Obama in any type of lingerie, but one of them is Michelle Obama in $50,000 worth of vintage style high-end corsets.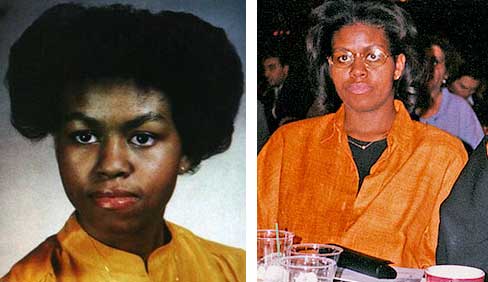 The lingerie store, Agent Provocateur, is owned by one of those private equity firms we've been told are so evil. She occupied Madison Avenue to get the shopping trip accomplished.
The First Lady is better known for shopping at more modestly priced High Street brands. But along with the the Queen of Qatar, Sheikha Mozah, she closed off part of Madison Avenue to spend time in the luxury lingerie shop.

Their purchases contributed to a market-spanking 12.5pc lift in sales.

Agent Provocateur, which is styled on vintage Hollywood glamour, sells handmade Calais lace corsets that sell for up to £900, which could ruffle the feathers of more than just President Obama in an election year.

Gary Hogarth, Agent Provocateur's chief executive, refused to be drawn on the stores' closely kept "secret client list". But he admitted the brand had attracted a high number of "unexpected famous names" – especially in the US, where sales have overtaken the UK.
Eww!