Renee Ellmers of North Carolina has become the first woman in Congress to endorse presumptive GOP nominee Donald Trump.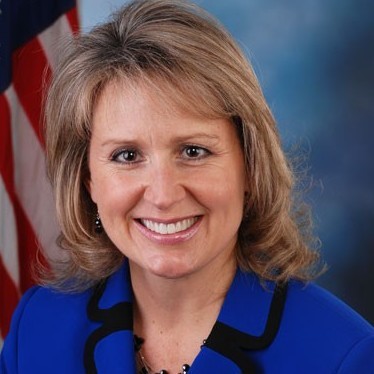 The endorsement comes after a Monday afternoon meeting between Trump and members of the DC GOP.  Expect to see a preference cascade and many more endorsements over the coming days.  DC Republicans may be stupid, but even a dummy can see the writing on the wall.
"I wasn't there first either – I wasn't sure (initially) what to think of him as a candidate," Ellmers said of Trump, who also spoke in Washington on Monday to AIPAC, the American Israel Public Affairs Committee.

But, she says she believes she and Trump have something in common: an appeal to voters who want to elect political outsiders. Ellmers ran as a tea party Republican candidate in 2010 when she was first elected.

"I know exactly how he's feeling, and I understand totally the way he's being treated," she said, adding that many lawmakers in Washington aren't accepting of outsider candidates or those not established in politics.
For those who don't remember, Ellmers came to office during the first Democrat purge in 2010. Her opponent was elderly incumbent Democrat Bob Etheridge, who choked out a college student for asking him if he "supports the Obama agenda" on video.
Most recently, Ellmers defeated the know-nothing American Idol loser Clay Aiken by 18 points to retain her seat.