Illinois Senator Dick Durbin has commented on fellow Illinois Democrat Jesse Jackson Jr's weird absence from his job in Congress.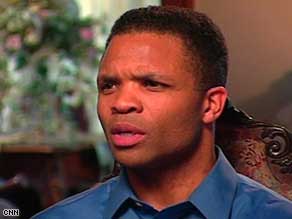 Durbin said that that Jackson should reveal to voters details of the mysterious "physical and emotional ailments" that are keeping him from doing his job.  There's speculation that Jackson, son of famous race baiter / hustler Jesse Jackson, is either in substance abuse rehab or the loony bin.  Jackson has provided few details about his "condition," which has kept him out of the public eye since June 10.
Dick Durbin (D-IL), said yesterday that Jackson needs to explain his medical situation to the state's voters "soon," according to Roll Call.

Durbin contrasted Jackson's lack of transparency with Sen. Mark Kirk's response after Kirk, Illinois' junior Republican senator, suffered a stroke from which he has been recovering.

"As a public official though, there reaches a point when you have a responsibility to tell people what you're facing and how things are going," Durbin said, according to Roll Call. "Sen. Kirk has done that, and I think Congressman Jackson will face that, too."

Jackson's office announced that he has been on a medical leave of absence from Congress since June 10 due to exhaustion and, according to Roll Call, his office has since announced that he is dealing with "physical and emotional ailments" that he has been suffering with "privately for a long time" at an in-patient facility.