The Drudge Report has an exclusive that Tucker Carlson will replace the recently vanquished Megyn Kelly on FOX News.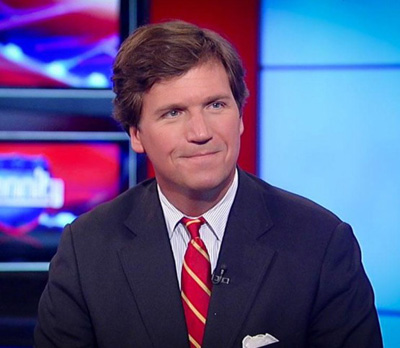 Kelly's last program will be Friday night.
Carlson has been rhetorically disemboweling liberal guests at 7PM on FOX since November, providing conservatives with a welcome antidote to Kelly's left-leaning Trump hating hour later in the night.
Kelly is leaving FOX for NBC after losing the trust of FOX's conservative leaning audience since melting down on Donald Trump during a Republican primary debate in August 2015.
"Tucker has already proven to be an audience powerhouse at 7 PM, now sky is the limit!" an insider explains.

In recent weeks, the Carlson show hit #1 audience and demo with a mix of explosive interviews and hard-hitting topics.

Timing isn't everything in the business, it's the only thing, and Carlson arrives just as the Trump presidency begins.

The broadcast wunderkind previously anchored shows on CNN, MSNBC and PBS.
Carlson also founded Daily Caller with former Cheney staffer Neil Patel in 2010.