While you were fretting about how the Democrats gave up nothing in Mike Fitzpatrick's debt deal and watching your 401k holdings crumble under the weight of Obama's disasterous economy, a Democrat Congressman from Oregon who his accused of having an "unwanted sexual encounter" with a "teenaged girl" retains his seat despite his promise to resign after the debt ceiling issue was settled.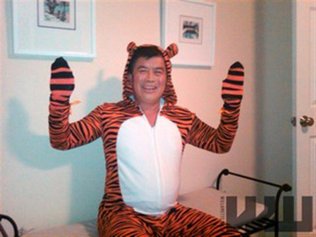 His name is David Wu.  He's an arch liberal from Oregon, and he's known for wacky behavior.
The embattled Democrat announced last week he would resign following a damaging report that he had an "unwanted sexual encounter" with the teenage daughter of a campaign donor. But Wu said he would only officially leave after a compromise was reached to raise the debt ceiling. On Monday, Wu voted in favor of the House bill.

"This is a crucial vote. It is likely to be my last vote, and I want to thank the people of Oregon for giving me this, this seat in Congress temporarily, which is the greatest honor that an immigrant child can ever have – or any person in America can ever have," Wu said in a video statement on his vote. But he didn't directly address when he would step down. An email to his office from Hotline On Call has not been returned.

Wu can still resign even as the House stands in recess until September 7th. The congressman would send his official resignation to Oregon Gov. John Kitzhaber. A copy would be spent to House Speaker John Boehner as well as the House Clerk's office, but the letter being sent to the House is "merely informational," according to the House Parliamentarian's Office.