America is finally waking up to the man-caused disaster that is the failed presidency of Barack Obama and rejecting his effort to be reelected if today's national PPP poll conducted for far-left web site Daily Kos and the union thugs at SEIU is accurate.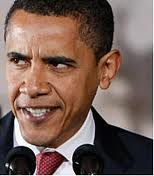 The historically left-leaning poll shows Mitt Romney leading Barack Obama by 2 points, 49% to 47%.
The sample includes 40% Democrats, 37% Republicans and 23% Independents. Romney leads Obama among Independents 48% to 42%.
Here's a link to the poll results at Daily Kos, but be warned the site is the ultimate cesspool of unhinged hate-filled liberalism. That said, there is no commentary posted with the tabular poll results, so you'll see no hate speech and the only harm is giving this hate site traffic.
If you can stomach it, the real joy comes in the comments posted to the article about the poll. Lefties are melting down hard.