Police in Northampton would like to politely remind irresponsible parents that they are responsible for watching over their drunk-assed kids.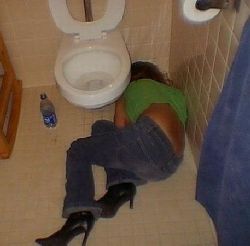 The Northampton Police Department notes a dramatic spike in under-aged drinking arrests, from 29 by this time last year to 52 in 2012.
These arrests, according to the article, generally take place between 9PM and 2AM. Show me a parent who doesn't know where their teenager is at 2AM, and I'll show you not much of a parent at all.
Arrest the kids, arrest the parents, and arrest whoever is giving the kids the liquor.  WTF is this gentle suggestion method?
"Remember, in addition to the real dangers associated with driving or behavior issues while impaired, if arrested liquor law violations have serious implications regarding one's operator's license and one's future," said the chief.

"It is never too early to have discussions with our children regarding unaccepted and potentially dangerous behavior," said Pilla. "The police department would rather that the parents in our community have these discussions with their children then our officers."