A CNN fact check has determined that Ted Cruz lied at last night's Republican debate when he said that Donald Trump had written 4 checks in 2008 to Hillary Clinton's presidential campaign.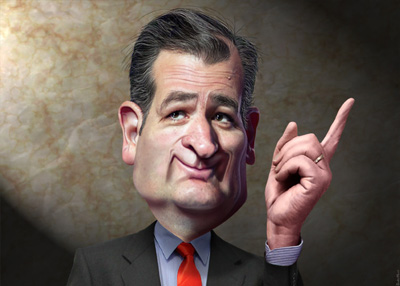 CNN could find no donations by Trump in 2008 to Clinton's presidential campaign.  Ted Cruz has been frequently cited for lies and other shady campaign moves during the 2016 cycle.
"Donald Trump in 2008 wrote four checks to elect Hillary Clinton as president," Cruz said. "How can you stand on a debate stage with her and say you don't think she should be president?"

That's not quite right, according to the Federal Election Commission and the Center for Responsive Politics..

Trump donated one $600 check to Clinton's presidential campaign in 2007. But Trump also contributed to 2008 GOP nominee Sen. John McCain's campaign, and gave him more, to boot.
Trump acknowledges that, as a New York businessman, he had donated to Hillary Clinton's campaigns when she was a US Senator from New York.
[H]is family and his companies donated more than $10,000 to Clinton dating back to her days as a New York senator in 2002. It's also true that Trump has donated lots of money to a broad array of politicians. His FEC profile is a testament to his prolific efforts funding candidates, Democrats and Republicans alike.
Another Ted Cruz lie.