I don't know if the pressure is getting to the guy or if his blood sugar is low or what, but Republican Presidential candidate and sometimes Governor of New Jersey Chris Christie flipped out over a question about flooding in Cape May County at a New Hampshire town hall event yesterday and asked if he was expected to mop it up.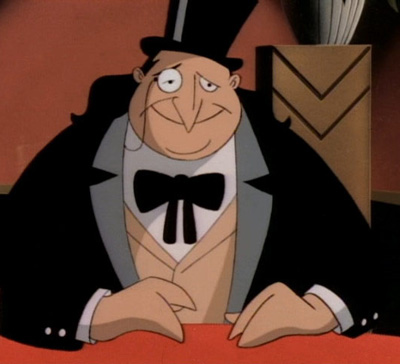 The absentee governor, who was on TV doing victory laps about storm management about 1/3 of the way through Saturday's blizzard, was responding to a somewhat hostile question from a woman who said she was asking on behalf of friends and relatives in New Jersey.  Could have been a plant (Li'l JEB! has been known to do this), but it doesn't make Christie's answer any less bizarre.
[Question:] "Why are you here in New Hampshire campaigning instead of there, helping to survey the damages done by the coastal flooding from the storm?"

"Because it's already done," Christie replied. "It's already done. Tell me why you think it isn't."

The woman told Christie her friends and family had sent her videos and pictures of flooding "all over the state."

"All over the state?" Christie replied. "Really? There's been one county that's flooded in the state. That was Cape May County. So I don't know where from all over the state, since we have 21 counties, where that's happened. Second, I don't know what you expect me to do. You want me to go down there with a mop?"
Statesman.
Then Christie attacked the Republican Mayor of North Wildwood Patrick Rosenello for daring to notice a lot of water all over the place in his town.
"I heard one crazy mayor down in South Jersey say this is worse flooding than Sandy," Christie said. "Here's the one thing you need to know about that mayor. His town didn't get hit by Sandy. So of course it's worse than Sandy for him! He's down in North Wildwood, which is south of Atlantic City, for those of you who do not have a masters in New Jersey geography as I do. He's south of Atlantic City, the storm comes in on Atlantic City and the hurricane tail is whipping north. So if you're south of where it came on Shore, you're in good shape. So he makes the incredible statement, 'It's worse than Sandy!' Well damn man you didn't get any flooding in Sandy! So if you got a foot of flooding it would be worse than Sandy."
As reported by Save Jersey, Rosenello was not amused by the Governor's antics.
…As one of his earliest supporters during both of his runs for Governor and having met and interacted with him and his family numerous times over the course of his terms as Governor, I am disappointed that he would lower himself as much as he did this evening," Rosenello said in a statement released via social media…

I am more disappointed, however, in the evident lack of concern or respect that he is showing for the first responders, residents, business and property owners of North Wildwood, Cape May County and other areas of New Jersey impacted by this storm," he added. "Having spent the entirety of this event in North Wildwood and coordinating with our emergency responders to safely rescue approximately 150 people from their flooded homes, my perspective is somewhat different from that of the Governor as he campaigns in New Hampshire.