Bill O'Reilly has responded to Gawker's thinly-sourced report that the FOX News superstar committed domestic abuse on his ex-wife in front of their daughter, stating that the allegations are "100% false."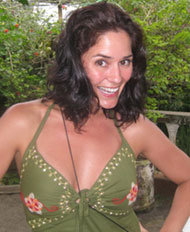 Gawker said that court documents in O'Reilly's custody case say that he dragged his ex-wife around by the neck in front of their daughter some time before the couple split in 2010.
Gawker cites an unnamed source "familiar with the facts of the case," reporting that a court-appointed forensic examiner testified at a closed hearing "that O'Reilly's daughter claimed to have witnessed her father dragging McPhilmy down a staircase by her neck, apparently unaware that the daughter was watching."
O'Reilly isn't having any of it.
"All allegations against me in these circumstances are 100% false," the Fox News host said in a statement to the On Media blog, issued through his personal attorney. "I am going to respect the court-mandated confidentiality put in place to protect my children and will not comment any further."
I'm no fan of O'Reilly.  In fact, I think he's kind of a bore and a tool  But, sadly, it's well known that many women will create any ugly lie to wrest a relationship with his children away her ex husband or boyfriend. We have no way to know whether or not that's the case in O'Reilly's situation, of course, but it's a sad reality.