Slow Joe Biden delivered his fiery speech to a near-empty NAACP convention hall this morning.
Surprisingly, the embarrassing detail was revealed by mainstream media reporter Rodney Hawkins, from CBS no less, who snapped a picture right before Biden was due to take the stage.
Here's a visual: seats are pretty empty at the NAACP convention minutes before Biden is set to speak http://t.co/I0L39Vpx

— Rodney Hawkins (@RodneyCBSNews) July 12, 2012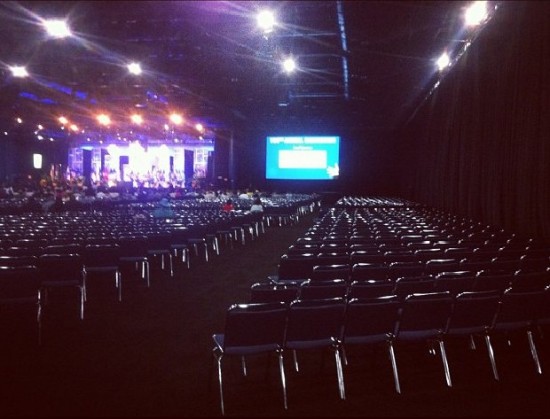 According to a tweet by Hawkins, NAACP officials blamed the poor attendance on rain.
Talked to NAACP representative who tells me the rain is to blame… People are slowly coming in

— Rodney Hawkins (@RodneyCBSNews) July 12, 2012