Joe Sopic, who used the loss of his job in two (entirely uncoordinated even though he's wearing the same shirt) anti-Romney ads, admits that he was offered a buyout by Bain Capital prior to the closure of his plant.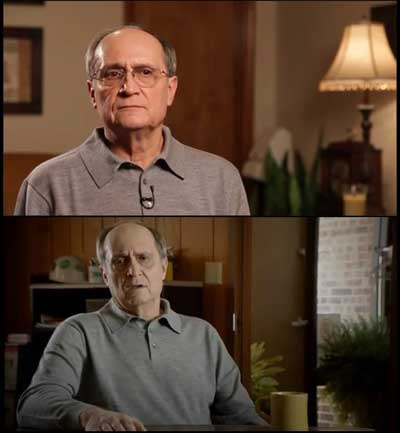 Sopic, or "Joe the Bummer," blames Romney for the death of his wife, who succumbed to cancer 7 years after Romney left Bain Capital and 5 years after the plant was shut down costing Sopic his health insurance, and even though his family continued to be covered under his wife's insurance for several years.
Now Sopic admits that he was offered a buyout by the Romneyless Bain. Wonder how much (unneeded, since his wife had it) insurance the buyout money could have bought.
Grief makes you do funny things, like sully the memory of your dead wife by telling lies about the circumstances for cheap political points. It's the Obama campaign and Priorities USA who are the real scumbags for taking advantage of this man's grief-induced confusion.