Wednesday night's American Idol found a way to highlight the one and only thing failed President Barack Obama has done well in the past three years: Sing Al Green's "Let's Stay Together" to a gathering of fat cat donors.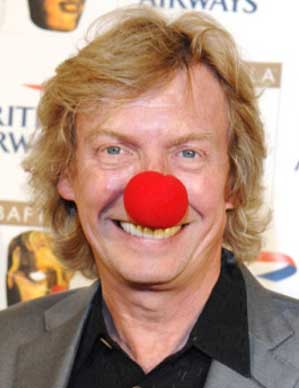 Obama's "impromptu" performance was, strangely, one of the few moments from any Obama fundraiser ever caught on video. What a coincidence.
British American Idol executive producer Nigel Lythgoe is a well-known leftist kook.  He even tried to bar President Bush from appearing on Idol's charity show "Idol Gives Back" in 2008 because America was apparently "a bit embarrassed about him" at the time.
However, when Obama's "impromptu" performance of "Let's Stay Together" somehow found its way onto the internet, Lythgoe hopped at the chance to invite Obama on American Idol via Twitter.
@BarackObama we loved your vocal performance so much we'd love to invite you on to#AmericanIdol this Season for a duet with Al Green.
Nothing to be "a bit embarrassed about" in President Downgrade warbling at a fundraiser while the country goes to hell, I guess. Nothing at all.
Here's a description of last night's in-kind donation to the Obama re-election campaign. Video is here.
Contestant Elise Testone was working on Al Green's "Let's Stay Together," the song Obama – to much jubilation by his fans in the media – sang a chorus of at the Apollo Theater in January.

Guest artist/mentor Will.i.am predictably said to Idol stalwart Jimmy Iovine, "Did you see Obama do it on the internet?"

"I mean, they should have a sing off, " continued Will.i.am. " They should do it together."

Without further ado, a video clip of Obama singing "Let's Stay Together" was aired with Testone in split screen next to him doing an impromptu duet.
By the way American Idol airs on FOX, a network which I hear is quite staunchly Republican.