A college student in Tennessee was treated and then released from a local hospital after a fraternity "butt chugging" party led to a 0.40 blood alcohol count and alcohol poisoning.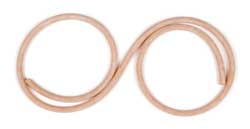 Is this really a thing?  Do a bunch of dudes who have declared themselves brothers regularly stand around sticking rubber tubes in each others' asses?  Makes sense, I guess.  This is the cohort still cheering for Obama in half-empty gymnasiums.
Our president assures me that, so long as all their girlfriends have access to free birth control and their student loan interest rates remain low, we're all good.
The UT Knoxville chapter of Pi Kappa Alpha has been suspended.

The fraternity, also known as PIKE, is based in Memphis.

Early Saturday morning, 20-year-old Alexander Broughton arrived at U.T. Medical Center in Knoxville.

He was reportedly unresponsive and in critical condition, with a blood alcohol level over .40. That's five times the legal limit.

A local newspaper reported the person who took Broughton to the hospital told police their fraternity had been pouring alcohol through rubber tubing into their rectums.

When police investigated the PIKE house, they found three men passed out.
Guys. How about getting some girlfriends?