There is an active shooter situation at Naval Medical Center San Diego according to the center's Facebook page.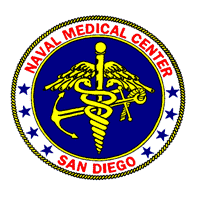 FINAL UPDATE 1:35PM EST:  Thankfully, almost certainly much ado about nothing.
A single witness reported three gunshots at the Naval Medical Center San Diego Tuesday, prompting officials to lock down the hospital and encourage everyone inside to "run, hide or fight" — but an investigation found no signs of any shooting.

An initial sweep of the balboa Park complex showed no evidence of gunfire, Navy officials said. Investigators are working on a second search.
UPDATE 1PM EST: Seems like a whole bunch of nothing.  The whole thing was based on one witness who said she heard three shots in the basement of the building. Other witnesses have reported hearing no shots. There is no physical evidence of any shots being fired according to the local NBC affiliate.
ORIGINAL POST 11:50AM EST: According to the center's Facebook post, the shooter is located in building number 26.  Occupants of the building were advised to "run, hide or fight." The situation was first reported at around 11AM EST.
This post will be updated with more information at the top when it becomes known.